Dutch Drone-Fest shows possibility of pilotless future
INTERNATIONAL – Racing drones, flying taxis and pilotless delivery bots are jostling for attention in Amsterdam this week as the unmanned-aircraft industry stages its biggest global expo.
Amsterdam Drone Week gathers together attendees from 70 countries, spanning tech-savvy teens to sober-suited safety regulators. Major aviation players like Airbus SE, Boeing Co. and the Dutch city's Schiphol airport line up alongside disruptive startups and heavyweight outsiders such as Uber.
The RAI conference centre took on the look of a science-fiction film Tuesday as brightly lit Formula FPV racing drones streaked around a darkened arena, manipulated via the goggles of their controllers.
Engineers from Airbus and Audi later showed off a prototype passenger capsule capable of switching between a driverless car and an unmanned aircraft – with the demonstration taking place behind a protective net, just in case.
The event is due to end Thursday with the publication of draft proposals for regulating flights and operators drawn up by European Aviation Safety Agency.
Here are some of the craft that may be coming to airspace near you:
1. An Airbus Pop.Up Next passenger drone concept vehicle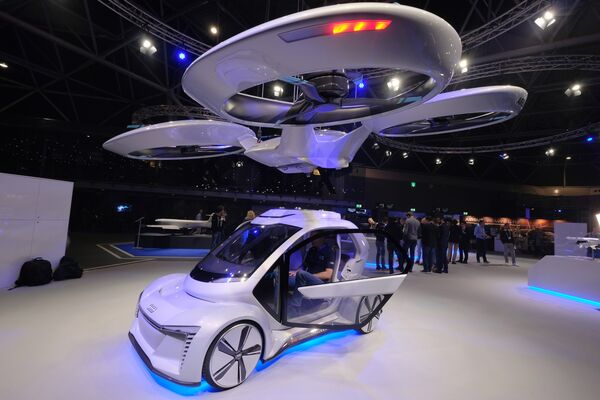 2. Airbus Pop.Up Next flight demo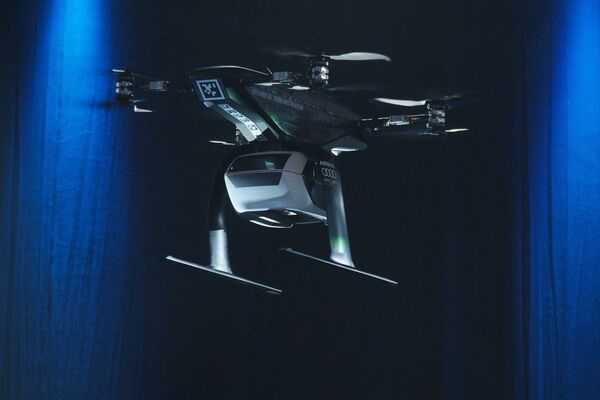 3. A Formula First Person View (FPV) drone-race competitor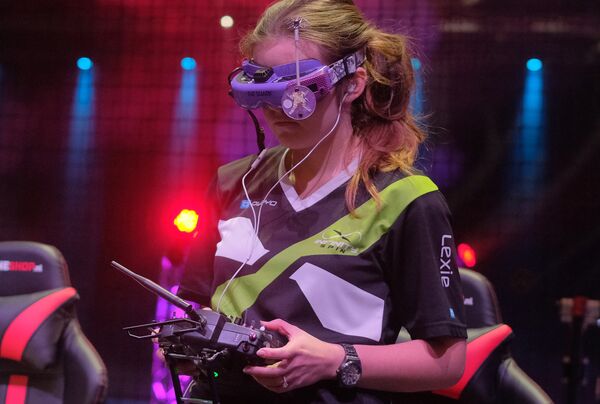 4. A drone flies through illuminated racing gates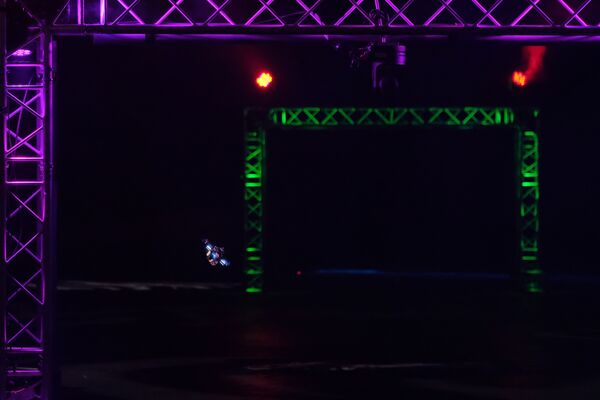 5. A Netherlands Aerospace Centre OA60 fixed-wing drone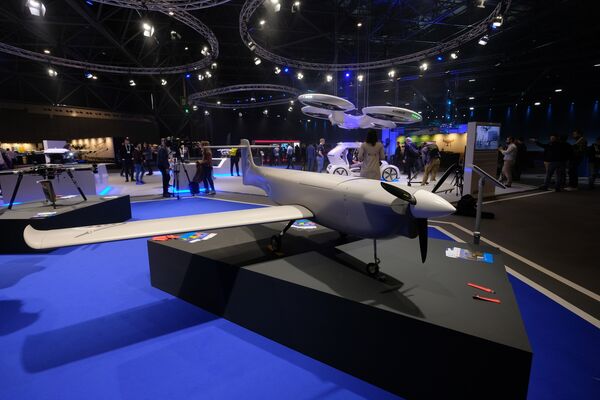 6. A model of Airbus's Vahana electric vertical takeoff air taxi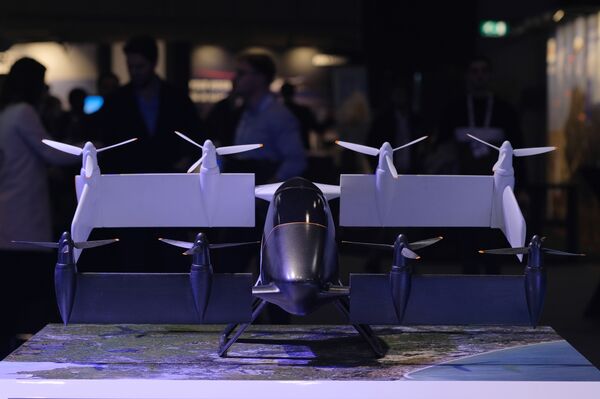 7. Attendees inspect an Airbus Skyway delivery drone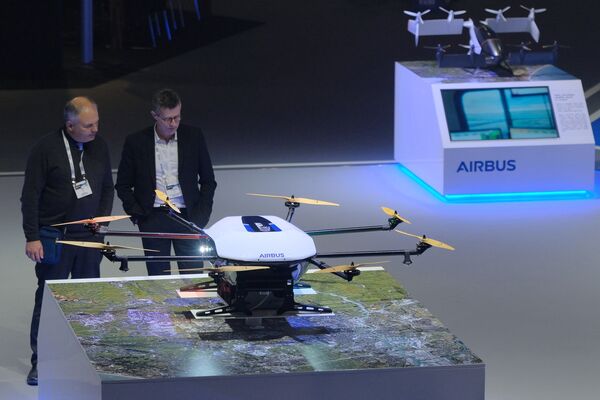 8. A model Airbus Zephyr stratospheric pseudo-satellite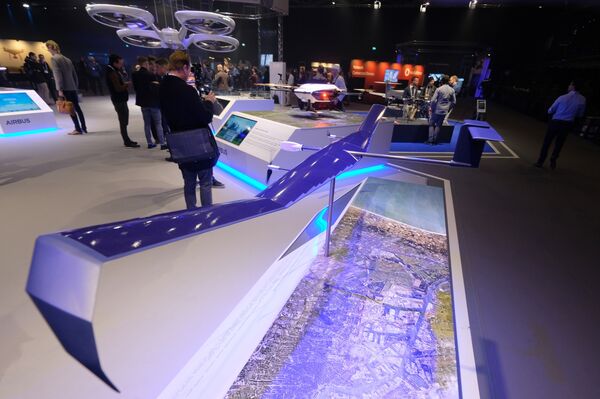 Bloomberg