CAPE TOWN – Google has announced that users now have the ability to book rides for an e-hailing service with your voice through Google Assistant.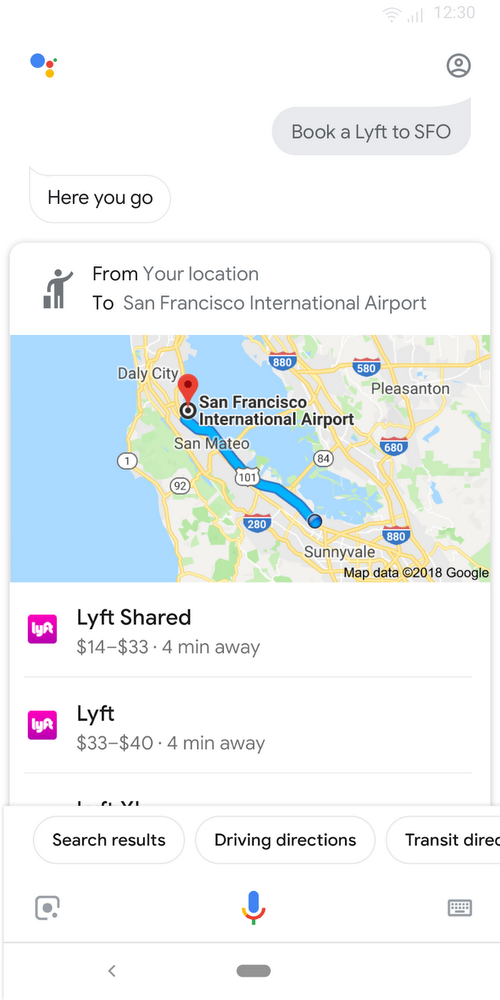 Starting this week, you'll be able to say "Hey Google, book a ride to" or "Hey Google, get me a taxi to" your destination.
"If you're in a hurry and your hands are all tied up, you'll now be able to use the Assistant to see all your favorite ride services in one place and pick the one that works best for you," said Vishal Dutta, a Product Manager at Google in a statement.
This new feature comes after the company updated the User experience for Google Assistant.
According to Google, When asking the assistant to book a ride, it will respond by listing off price estimates and current wait times for Uber, Lyft, Ola, Grab, GO-JEK, "and many more" ride-hailing apps.
If you don't want o see a long list of information, you can specify your preferred service by using its name when requesting a ride.
For example, "Hey Google, Book me a ride with Uber to Cape Town."
This works on Android, iPhone, Google Home, and all other smart speakers that have Assistant built in. Support for smart displays is coming soon.
However, you will still need to use your phone to finalise your trip and car through that company's respective app.
"The feature will be available first in English and any country where one of our supported ride service partners operate. We plan to expand to more languages in the coming months," said Dutta in a statement.
BUSINESS REPORT ONLINE