Many studies, including our own, have shown a link between elevated testosterone and reduced cognitive empathy. But a new study led by Amos Nadler, a visiting professor of economics at the University of Toronto, found that administering testosterone to men does not reduce their empathy, as measured by this test.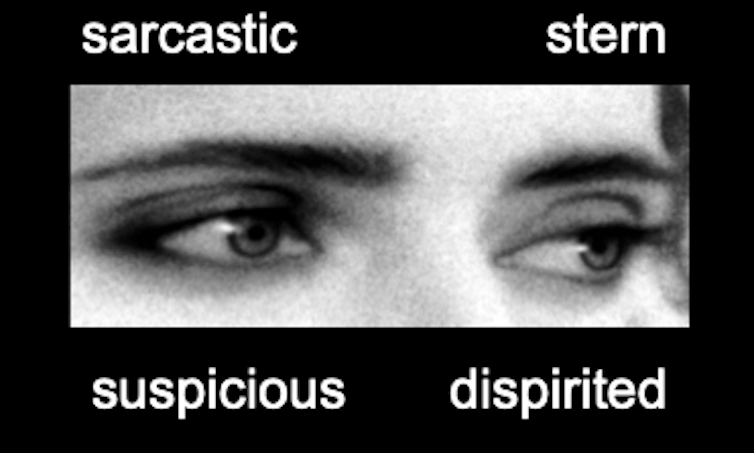 Reading the mind in the eyes test.
Author provided
Nadler and colleagues also measured digit ratio. The ratio between the length of a person's index and ring finger is thought to be an indicator of how much testosterone they were exposed to in the womb (prenatal testosterone levels), and has also been tied to a lack of empathy. Nadler and colleagues' study found that digit ratios were not related to empathy scores.
From these findings, they draw two conclusions: first, that this disproves a previous study by Jack van Honk and colleagues in which administering testosterone to women reduced their empathy. And second, that prenatal testosterone levels do not affect later empathy.